>
Speakers
Bio
Bio
Bio
Scalable UX/UI patterns - the real cost of your HTML select element 
When developers are talking about scale issues, they usually mention auto-scaling groups, load balancing or shedding, bundle size, code splitting, chunks caching, availability zones, and so on: not everyday pieces of a codin' cake. The truth is that, however, scale issues are not so distant as they may seem. This talk tackles user experience and design patterns at scale, from the perspective of simple elements, like a picker (HTML select), in large applications. How does such a trivial element affect overall scalability?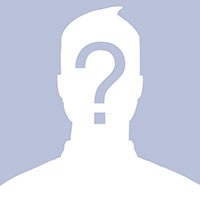 Speaker name will be announced soon
A title will be announced soon
Event Details
Onsite HubHub (Nowogrodzka Square) Aleje Jerozolimskie 93

02-001 Warszawa
Topic
Topic:

React na każdym poziomie
What is the purpose of workshops?
Jarosław Kowalczyk - If you know a thing or two about web development then feel invited to make an online shop. We'll use event handling, DOM manipulation and rendering product list by iterating over a set of data.
Michał Bury - Using Vanilla JS we're going to recreate some features of the most famous libraries out there. We're going to learn DOM manipulation and rendering views from dynamic data model.
What I need to know to come?
What stuff should I bring with me?
Browser, ex. Google Chrome
Editor, ex. Visual Studio Code
Git & Account on GitHub
Laptop
Register
Registration completed.
Follow us on social media, we publish info about next event shortly.
Registration start: Tuesday, August 10, 08:00 AM
Registration end: Saturday, August 21, 06:00 PM