Event Details
Golden Floor Tower ul. Chłodna 51
Speakers
Bio
Web Crypto: demystifying cryptographic operations in the browser 
Learn how to use basic cryptography on the client side, when to use it, what threat models it can be applicable to, and how to exchange messages with server-side software.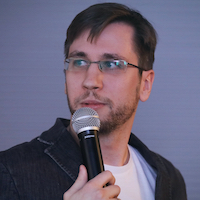 Bio
Server-side rendered micro-frontends on AWS Lambda 
There are 1000000+ npm packages. And we have microservices, where teams should own all the frontend, backend, DevOps... How to mix a backend microservice with a company-wide frontend? How to deal with the programmers' preferences who have so many packages to choose from? Let's check micro-frontends!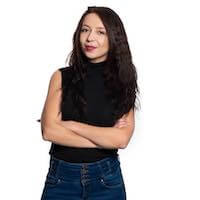 Bio
Sztuczna Inteligencja z JavaScript 
A gdyby tak użyć modelu machine-learning'owego bezpośrednio w JavaScript? A może nawet w React.js? W tej prezentacji pokażę jak w prosty sposób można stworzyć oraz wytrenować własny ML model za pomocą technologii frontendowych.
Event Details
Venue is not defined yet.
Topic
Topic:

Seria: Trening Architekta — Bezpieczeństwo aplikacji webowych
What is the purpose of workshops?
Familiarization with basic errors that can occur in web applications
Searching for errors in applications
Securing web applications
What I need to know to come?
Basic knowledge of JavaScript is required
Experience in building commercial web applications
What stuff should I bring with me?
Browser, ex. Google Chrome
Editor, ex. Visual Studio Code
Git & Account on GitHub
Node.js v10+ & npm v5+
Register
Registration completed. Observe us on social media, we publish info about next event shortly.
Registration start: Monday, January 13, 10:00 AM
Registration end: Friday, January 17, 11:59 PM