>
Speakers
Bio
Take action to protect your attention and focus. 
I've created a tool to help you customize your apps/news feeds etc. by reducing the effectiveness of dark patterns, and other techniques designed to make you: * spend more money * waste more time * lose your train of thought Built using HTML, JavaScript and Python?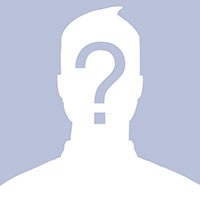 Speaker name will be announced soon
A title will be announced soon
Event Details
Onsite HubHub (Nowogrodzka Square) Aleje Jerozolimskie 93
Topic
Topic:

React na każdym poziomie / React at any level
What is the purpose of workshops?
Michał Bury - doszkolenie z React - Grupa zaawansowana
Jacek Rojek - Intro to React - Beginners group in English
What I need to know to come?
What stuff should I bring with me?
Browser, ex. Google Chrome
Editor, ex. Visual Studio Code
Git & Account on GitHub
Laptop
Register
Registration completed.
Follow us on social media, we publish info about next event shortly.
Registration start: Wednesday, June 01, 08:00 AM
Registration end: Saturday, June 18, 11:59 PM