16 September

28 October

24 November

15 December

16 January

9 February

18 March

22 April

20 May

17 June

22 July

19 August

16 September

21 October

18 November

16 December

13 January

10 February

9 March

13 April

11 May

8 June

13 July

10 August

14 September

12 October

9 November

14 December

11 January

8 February

8 March

12 April

10 May

14 June

12 July

9 August

13 September

11 October

8 November

13 December

10 January

14 February

14 March

11 April

9 May

13 June

11 July

8 August

12 September

10 October

14 November

12 December

9 January

13 February

13 March

10 April

8 May

12 June

10 July

14 August

11 September

9 October

13 November

11 December

8 January

12 February

11 March

8 April

13 May

10 June

8 July

12 August

9 September

14 October

11 November

9 December
Event Details
Golden Floor Tower ul. Chłodna 51
Speakers
Bio
Web Crypto: demystifying cryptographic operations in the browser 
Learn how to use basic cryptography on the client side, when to use it, what threat models it can be applicable to, and how to exchange messages with server-side software.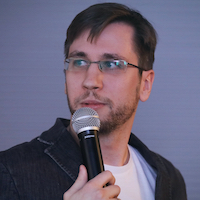 Bio
Server-side rendered micro-frontends on AWS Lambda 
There are 1000000+ npm packages. And we have microservices, where teams should own all the frontend, backend, DevOps... How to mix a backend microservice with a company-wide frontend? How to deal with the programmers' preferences who have so many packages to choose from? Let's check micro-frontends!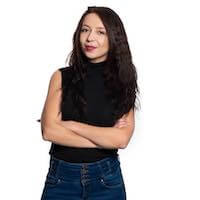 Bio
Sztuczna Inteligencja z JavaScript 
A gdyby tak użyć modelu machine-learning'owego bezpośrednio w JavaScript? A może nawet w React.js? W tej prezentacji pokażę jak w prosty sposób można stworzyć oraz wytrenować własny ML model za pomocą technologii frontendowych.